Not every bride dreams of the white gown and lush florals. In fact, we're seeing a new trend of brides wanting to find ways to make their wedding stand out. From the gown to the accessories, we have all your unique wedding day needs!
Finding the perfect gown for your big day can be a challenge. In our salon, we have hundreds of sample gowns from the industry's top designers. It can be overwhelming at first glance, but our trained stylists are here to help you find THE one! When it comes to unique styles, our team can make your dream a reality. There has been a large increase in dark, romantic weddings, with that we've need an increase in brides looking for dark, romantic gowns! Meet Zander–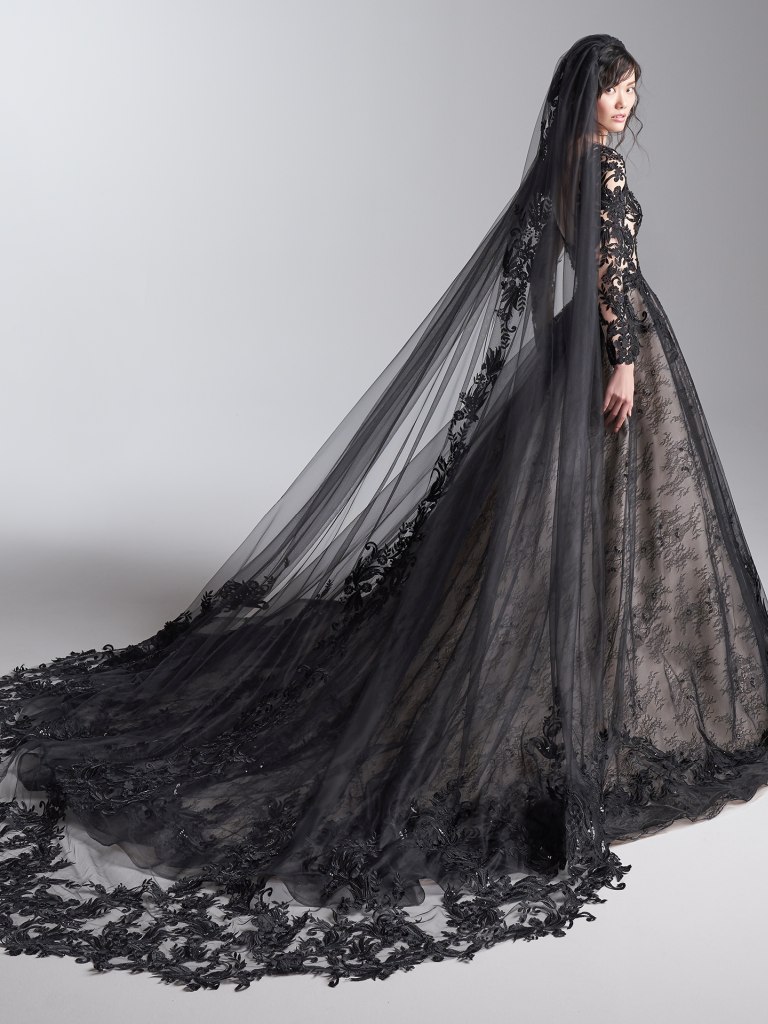 This beauty by Sottero & Midgley has all the beauty of a traditional gown with an unconventional flair! For the bride searching for the perfect ivory gown- Zander comes in other colors!
Change up your color palette! We've all seen the traditional pastels in spring and rich jewel tones for the fall, we love the idea of switching it up! If you prefer a color- use it! There aren't rules when it comes to your big day!
Mix old with new! There are many ways to incorporate vintage items while still keeping things modern. Think your grandma's favorite vase on your sweetheart table, or toasting flutes your parents used. Adding in these items not only add a sentimental touch, but also some vintage flair!
We encourage you to think outside the box when it comes to your wedding day! If you want the black gown, wear the black gown! Your day should be what you want it to be. Our team of experienced stylists and wedding planners are always here to help you have the wedding of your dreams!